Chipper Service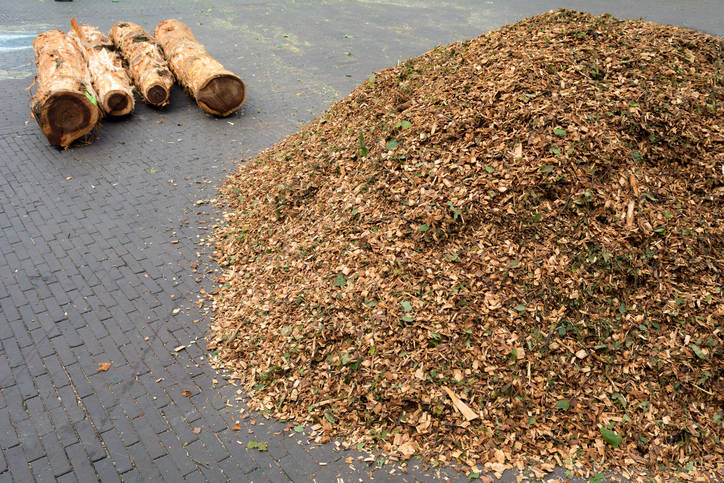 Maintaining your yard landscaping has never been easier with help from professional tree service contractors at Guaranteed Tree Service. Established trees are assets to property owners, but it's imperative that they must be regularly maintained to get the most benefit from them. Expert tree care services involve pruning healthy trees and carefully removing diseased ones. The exceptional tree maintenance contractors at Guaranteed Tree Service offer onsite chipper services that turn unwanted wood into beneficial chips. Since 2002, Guaranteed Tree Service has been transforming yards for homes and businesses through its chipper service. If you need to clear unwanted wood from your property safely and quickly, give us a call at (678) 723-3627 to set up a chipper tree service appointment.
10% OFF
First Responders, Veterans, Active Duty
expires 12/31/2023
---
Call for a FREE Quote
---
Benefits of Chipper Service
Quick lawn cleanup is one of the best benefits of hiring a tree service contractor such as Guaranteed Tree Service. Our technicians evaluate your yard and get to work trimming trees and hedges immediately. The chipper service is the chief reason that your yard looks presentable so soon after completing trimming and cutting tasks. Guaranteed Tree Service uses a commercial-grade wood chipper onsite to grind unwanted wood into chips. Our equipment is well-maintained, and our technicians are trained to operate wood chippers efficiently.
Repurpose Old Trees and Dead Limbs With Chipper Services
Like many tree service contractors, Guaranteed Tree Service takes environmental stewardship to heart. We regard even dead wood as a natural resource that should be used wisely. Our chipper service allows us to repurpose dead and unwanted wood from our tree removal, storm cleanup, and pruning services into woodchips for mulching your gardens or landscaping, or if you would more prefer, you can request that we haul them away. It is, however, important to note that it is inadvisable to mulch with wood chips from diseased trees. Call us today at (678) 723-3627 to find out more about our chipping service.
Call Guaranteed Tree Service for Professional Chipper Services
Performing DIY wood chipping is a strong temptation since chippers can easily be rented from local hardware stores. To avoid accidental injury, it's best to leave it up to the professional tree service technicians at Guaranteed Tree Service to clear any unwanted wood away using chippers. Our technicians are equipped with and will always arrive at our work sites wearing the appropriate clothes, gloves, eye protection, and earplugs for wood chipping. If you're ready to safely repurpose your unwanted wood into convenient chips.
---
Call for Fast FREE Quote
---