Tree Removal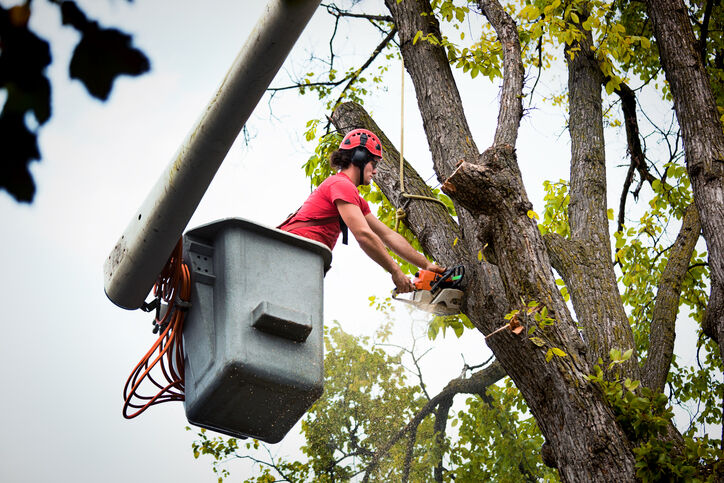 While, mature, well-placed trees provide shade, fresh air, and character to any property, but dying trees or those with extensive root systems, are more likely to cause damage to your property and are candidates for removal. Guaranteed Tree Service has been safely removing trees from homes and businesses since 2002. When unwanted trees present a hazard to you and your family, call us at (678) 203-4722 to schedule a property inspection for a tree removal quote.
---
Call for a FREE Quote
---

Benefits of Tree Removal
Poorly maintained trees that have been weakened by diseases and pests are more than just an eyesore, but they are also unsafe to have near your home. In many regions, storms develop in winter and summer that can cause dying trees to fall on people, roofs, outbuildings, and cars. If you have a pest control issue or an unhealthy tree that is close to your home, you may run into some very serious issues and cause you plenty of trouble. Rodents and insects like to nest in dead or dying trees. Our tree removal services make your lawn safer and more enjoyable for your family and house guests.
Why Call A Professional For Tree Removal?
Why take the risk of getting hurt by trying to remove a tree by yourself when you could hire Guaranteed Tree Service to take care of all of your tree needs? Safely removing large trees from your property takes the right tools, equipment, and expertise. A cut tree can fall in the wrong direction and cause damage to your property or your life. It's also best to consult a professional tree removal contractor about trees that you want to cut down. You may have different reasons for wanting to remove certain trees, the trees may block views or hinder other building projects on your property, but it's important to consider that your region's laws may, however, prohibit the removal of healthy, mature trees for reasons other than safety. A tree removal contractor such as Guaranteed Tree Service can offer you some creative, legal options for tree removal.
What to Expect From Guaranteed Tree Service's Tree Removal Services
Guaranteed Tree Service is a leader in tree removal and maintenance services and has a 21-year track record of success. We start with a thorough inspection of your property and the tree that you select for removal. Our knowledgeable technicians determine the best way to cut down the tree without causing property damage. Guaranteed Tree Service has the needed tools to quickly cut the tree down and haul it away. We look forward to improving your yard with our professional tree removal service. Call us to find out more about our offerings.
---
Call for Fast FREE Quote
---